About Us
We are based in Durham City in the North East of England and work with our partners worldwide using our web meeting system.
Bayacademy has evolved from our founders years of sales and eCommerce experience  which culminated in him going into ebay trading full time back in 2005 as Bayagent.  Selling on behalf of other businesses meant that he constantly got asked to train their staff and after while that side of the business took over and turned into Bayacademy. Here's his story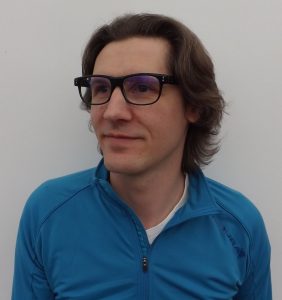 George "I LOVE EBAY!" Kinghorn
So where did it all start, well back in school where I had a business selling toffee but lets not go so far back eh?
I spent my first 10 working years in the motor trade. Left because after trying to find an IT company to install a computer based marketing system I had to do it myself.
So Blue Inc computers started in 1998 doing all things computer for small businesses.
In 1999 after telling others they should be on the Internet I teamed up with a mobile phone seller to launch Studentmobiles.com which went on to make me an Internet millionaire (it was all paper, and you can't spend paper!) the company eventually became part of Carphone Warehouse.
I then went on to work in lots of different internet start up selling all kinds of things from Coffee to Booze and lots of things in between.
Next step was to be approached by Greggs PLC (yes the bakers!!) to install touchscreen magazines in their Bakers Oven cafes across the UK. I founded Touchbase UK  to do this and went through lots of highs and lows. Eventually the company became Activescreen Ltd in 2004 and I spent a year trying to get a deal with McDonalds to install a TV channel in the restaurants whilst keeping the Bakers Oven project afloat (investors didn't like tech and our advertisers – the source of revenue – wouldn't pay more until we had more kit in more locations – catch 22!) we eventually got down to the last 2 companies only for the project to go to a London firm as they where "closer"
Feeling thoroughly worn out I decided to leave and let new blood try their hand whilst I found something new.
Discovering the power of ebay
That something new was…. eBay!
I started selling my old junk on eBay, then looked for stock. I eventually found the consignment sales model that is popular in the USA (selling stuff for others) and started Bayagent an eBay trading assistant business in 2005.  It grew from selling household items to then focusing on business surplus stock.
In 2009 we where asked to develop and deliver training seminars & consultancy for the local enterprise agencies, and this took off massively.
As the government funded agencies slowed down and eventually closed we starting working with more and more clients direct and that is what shaped the service that Bayacademy offers today.
I now spend the majority of my time working with our private clients alongside still trading on ebay and I love helping people get the best out of eBay!
Outside of ebay – Cycling
When I'm not on eBay or working with a client I love to spend time with my Wife and 3 sons.
I'm the chairman of our local cycling club Durham City Velo and we ride all kinds of bikes, road bikes, vintage bikes, mountain bikes, commuting bikes, track (velodrome) bikes, and BMX bikes. We even have a unicycle in the collection (not yet mastered it though)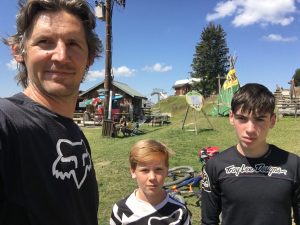 Outside of ebay – Drag racing
The other big passion of mine is drag racing which I have been doing since I was 1989. I've worked for top UK teams racing at Santa Pod and around Europe, I've also raced my own cars. I'm currently taking a break and simply spectating but my last active role was as crew chief with the Banzai Cobra racing team.